Contact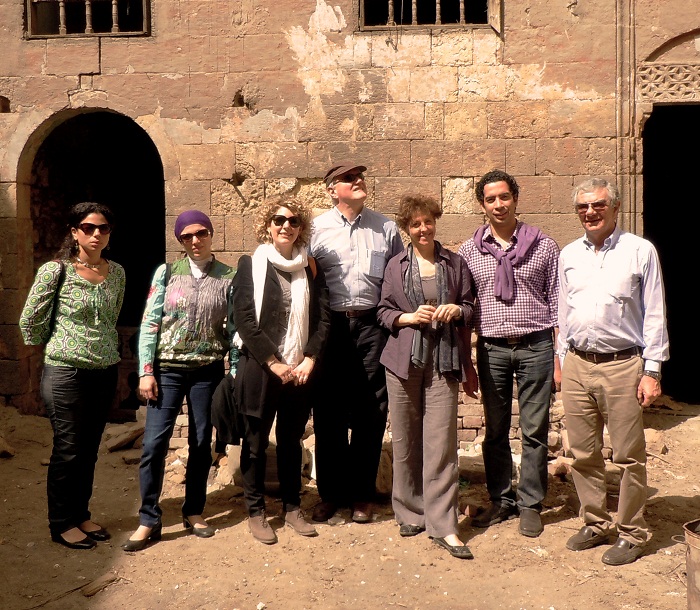 URHC Team on field Survey in Khalifa Area, Historic Cairo, during ADG/Culture Mission to Cairo, March 2012.
From left to right: Arch. Mariam El Korachy; Eng. Ingy Waked; Arch. Federica Felisatti; Arch. Francesco Bandarin - ADG/Culture UNESCO; Ms. Franca Miglioli - URHC Project Manager; Arch. Ahmed Mansour ; Arch. Daniele Pini - URHC Scientific Coordinator.
Address URHC office:
8, Abdel Rahman Fahmy St.
Garden City, Cairo
Egypt
Tel./fax.: (+2) 02 27926842
Email:
urhc@unesco.org
The URHC Project Team
Franca MIGLIOLI,
Project Manager, UNESCO-WHC
Daniele PINI,
Scientific Coordinator, UNESCO consultant
Local team of consultants:
Federica FELISATTI,
Architect, UNESCO Cairo
Mariam el KORACHY,
Architect, UNESCO Cairo
Ahmed MANSOUR,
Architect, UNESCO Cairo
Ingy WAKED,
Architect, UNESCO Cairo
Ahmed Tarek ABOUZAYED,
Architect, UNESCO Cairo
Project assistants:
Agne BARTKUTE, UNESCO-WHC
Radwa el WAKIL, UNESCO Cairo